When you hire CNA CONSTRUCTION in Lancaster, PA, you work with a complete remodeling company from start to finish. We can handle small renovations, as well as complete home renovations and additions.

At CNA, we are certified Residential and Commercial General Contractors licensed through the State of Pennsylvania. We specialize in Kitchen and Bathroom remodeling projects, but we can handle remodeling projects for your entire home too.

From initial design and architectural drawings, to all aspects of remodeling and construction, CNA Construction is with you every step of the way.

For the past 30 years, CNA Construction in Lancaster, PA has remodeled hundreds of homes in the PA, NY, NJ areas. We take care of all your renovations from drywall, plumbing and electrical to mechanical, framing, and flooring. We are always happy to satisfy you... our valued customer, whatever your home improvement needs!


Free estimates on any job, no job too big or too small
Complete design work
Applications and permitting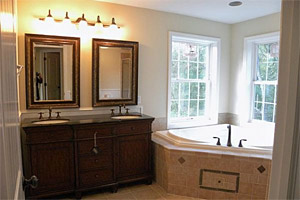 At CNA construction we pride ourselves on being able to meet your every need. One call to CNA in Lancaster, PA gets you started with every phase of your project. No need to make multiple calls to all different contractors, we do it all for you. Put yourself in the hands of the experts at CNA and let us show you how easy it can be.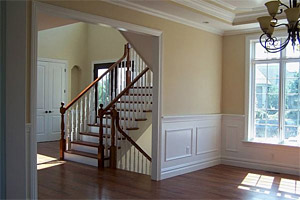 Remodeling Services Including:
Click the following links to view samples of our work
Roofing - Roof repairs and complete roof installation, gutters down spouts and soffit work
Additions - Additions of any type
Kitchens and Bath - Complete kitchen and bath design, remodel and installation
Siding and Window Replacement
Custom Deck Construction
Flooring - Hard wood floors, refinish, install new
Tile - All tile work, baths, floors, counter tops
Interior Trim Work
Exterior Trim Work
Drywall Services - We have a complete crew of drywall installers and finishers. We do both commercial and residential drywall installation. From a few sheets to a few thousand sheets, we have the right crew for the job. I absolutely guarantee we will provide you with the lowest installation and finishing price around. Our crew is fast, clean, and very efficient. Our work is Guaranteed. No one can beat our dry wall prices!
Electrical - Complete electrical service
Plumbing - Complete plumbing service
Painting - All painting needs
Concrete - Concrete work and driveways
Pavers
Excavation - Full excavation services, back hoes and dozers and tractors
Pools and Cabanas
Garage Doors