New Custom Homes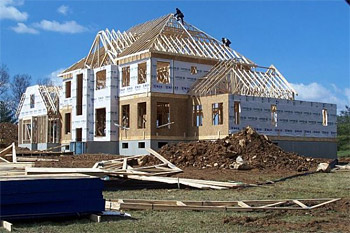 At CNA Construction, we are recognized as one of the leading Custom Home Builders in Lancaster, PA of Quality Homes in the Pennsylvania, New Jersey, and New York areas. We cater to all ages and every lifestyle. Our primary focus is on building dreams for our home buyers, and we care about those dreams because our reputation is built on them. We've been building custom homes for over 30 years!
Design
The most important thing in BUILDING A NEW CUSTOM HOME is the TIME YOU SPEND DESIGNING IT. Our quality designer will make sure all aspects of your home suit your every need. From the small home with a tight budget to the elaborate home with a large budget, CNA has and always will be your best choice!
At CNA we have the privilege of providing you with a professional design expert. Our designer Joann Clemente has over 25 years of experience in residential and commercial design. She is available to assist you in any and all aspects of your selection process. From exterior design to interior colors and all other features of your home design project, she is there to insure your selections and choices will be both inspiring and tastefully done. You can see all of her work by viewing our gallery of pictures.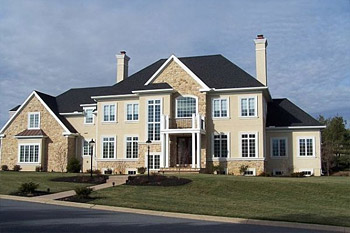 Quality
We have the highest standards for quality and customer satisfaction of all the custom home builders in Lancaster, PA. In fact, it is the foundation upon which our company is built. Our dedication to quality, value and integrity drives us to constantly raise the bar for excellence so we may provide you with the finest-built home, the best location, and a solid investment that will last for generations to come.
We use the finest quality materials and the best craftsman in the area of any custom home builders in Lancaster, PA. Our long standing relationships with the finest subcontractors available have proven to be a great asset to all of our home owners.
Commitment
We at CNA are willing to go the extra mile to make your home buying experience a pleasurable event that continues long after you've settled in your new home. We believe it's about going above and beyond the superior standards and exceptional service that our customers deserve from us. So whatever your stage in life... first time home buyer or a growing family ready to move up to bigger dreams... our business is about building those dreams for you! Of all the custom home builders in Lancaster, PA, we are second to none.
When you choose to live in one of our homes, you inspire us to reach higher in order to satisfy your ever-changing needs as a home buyer. From your initial meeting with us, to your first day of home ownership and beyond... it is our pledge to be there every step of the way!